Grand Rank recipients' congratulatory Zoom meeting – 20th April 2021.
Oxon, Berks and Bucks celebrate recipients of Grand Rank in Royal and Select
Tuesday 20th April would have been the date for the meeting of the Grand Council of the Order of Royal and Select Masters in England and Wales.  Unfortunately, due to the pandemic the meeting had to be abandoned.  This was doubly unfortunate since the same situation occurred in 2020; hence the meeting has been lost twice in succession.
The District of Oxfordshire, Berkshire and Buckinghamshire held a Zoom session in the evening of Tuesday 20th April in order to congratulate those companions who had received Grand Honours in the years 2020 and 2021.  The meeting was also attended by the Thrice Illustrious Master or Recorder of each council in the District, and the District Executive.
The picture shows the companions raising a glass to congratulate the recipients.  These included the active appointments of V.Ill. Graham Seeman as President of the Executive Committee, and Ill.Comp. Alan Baverstock as Assistant Grand Director of Ceremonies.
The Address by the Grand Master, M.Ill.Comp. Kessick Jones, was then relayed and the companions appreciated his encouragement and guidance.  The evening concluded with toasts, in Royal Navy style, to the Queen, the Grand Master, and to R.Ill.Comp. Tim Hancock, the District Grand Master.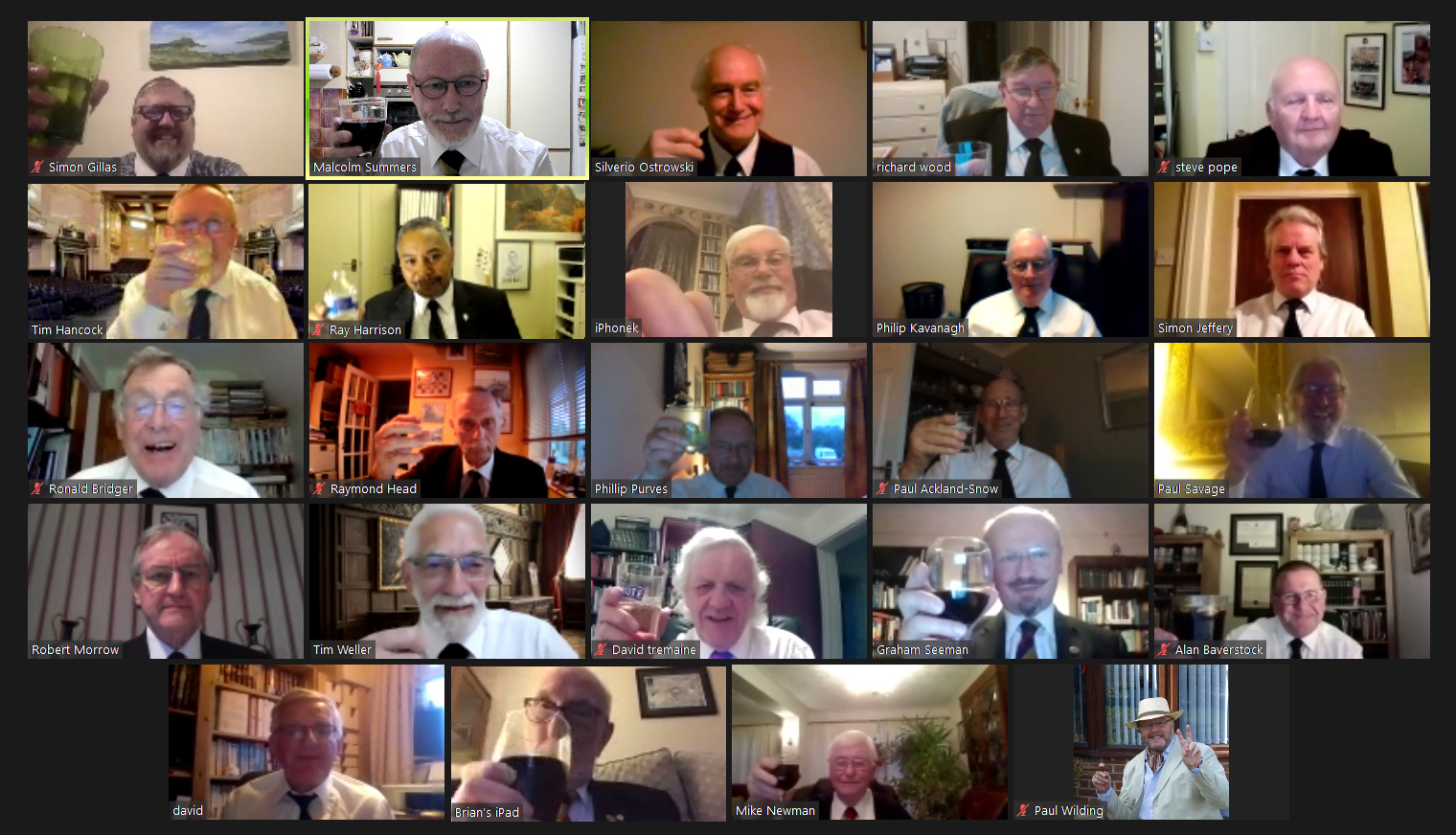 Posted in: news on April 22, 2021 by...