Report of the visit to West Yorkshire's District Meeting.
On Saturday 6th August 2022 the West Yorkshire District Meeting was held at Castle Grove Masonic Hall at Headingley in Leeds.  Built as a private residence in 1834 for the linen merchant Samuel Holmes, Castle Grove retains an array of original architectural pieces, including the sweeping staircase, intricate oak panelling, ornate fireplaces and stained glass, and a magnificent domed ceiling.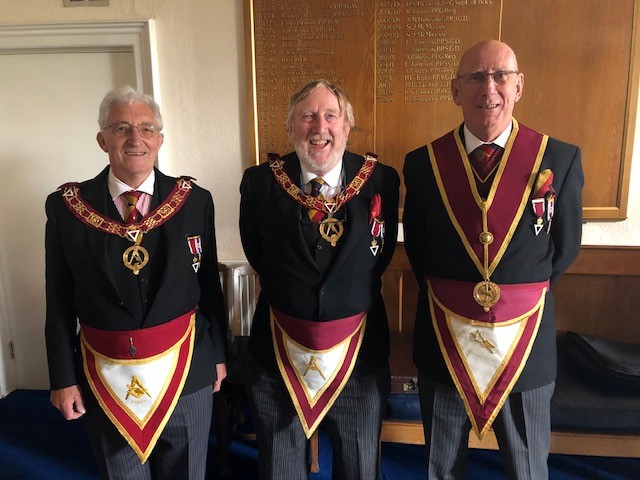 Oxon, Berks & Bucks was represented by the District Grand Master, R.Ill.Comp. Tim Hancock, and the District Grand PCW, Ill.Comp. Paul Ackland-Snow (the 'interloper' on the left is R.Ill.Comp. Bob Potts, DGM for Essex)
It was the first physical meeting for the new District Grand Master of West Yorkshire, R.Ill.Comp. Fraser McPherson, who was appointed during the pandemic.  He welcomed all the companions, many of whom had travelled considerable distances.  In his address he encouraged the companions of the District to support their Craft and Mark Lodges and Royal Arch Chapters on which our future depends.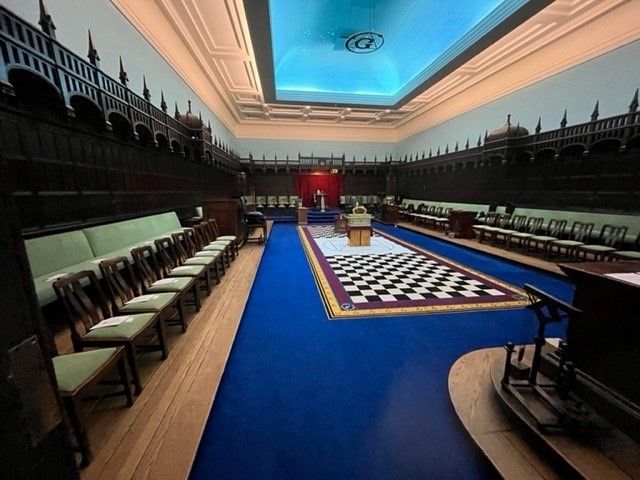 The magnificent Temple at Castle Grove Masonic Hall
Following the meeting the Festive Board consisted of Tomato & Pesto Bruschetta; Roast Beef and Yorkshire Pudding; and Profiteroles.  As would be expected in Yorkshire the roast beef and Yorkshire pudding was very tasty.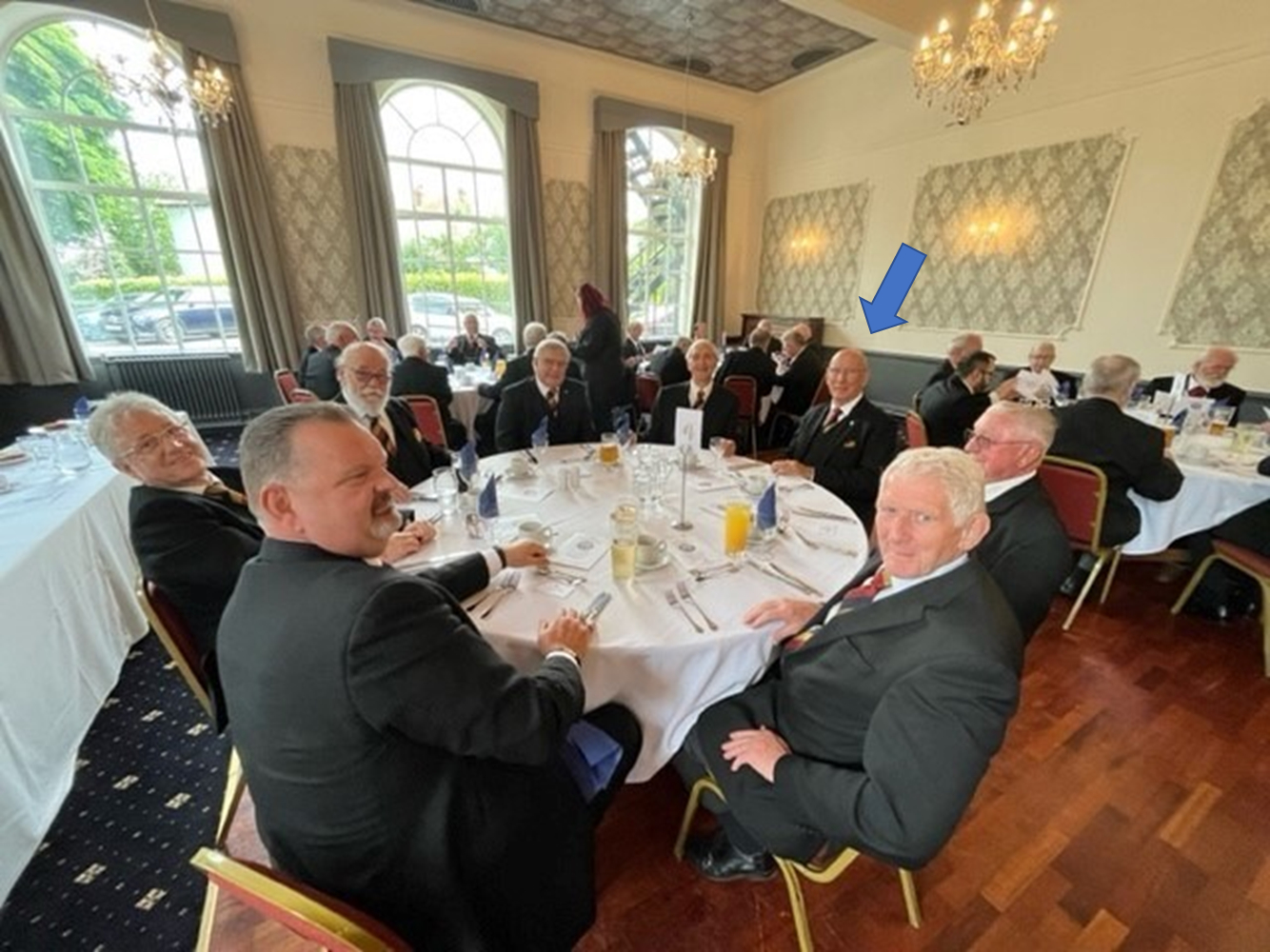 Paul with other District PCWs at dinner
Posted in: news on August 22, 2022 by...