Photos
Eliot Council Installation 3rd November 2019.
Ill Comp Phillip Kavanagh, PDistGSwdB, installed his successor, Ill Comp David Hance, as TIM of the Council in the presence of the District Grand PCW, V Ill Comp Peter Hughes, PGLect.
Ill Comp David appointed and invested Comp Ian Bailey as Deputy Master and Comp John Bellamy as PCW.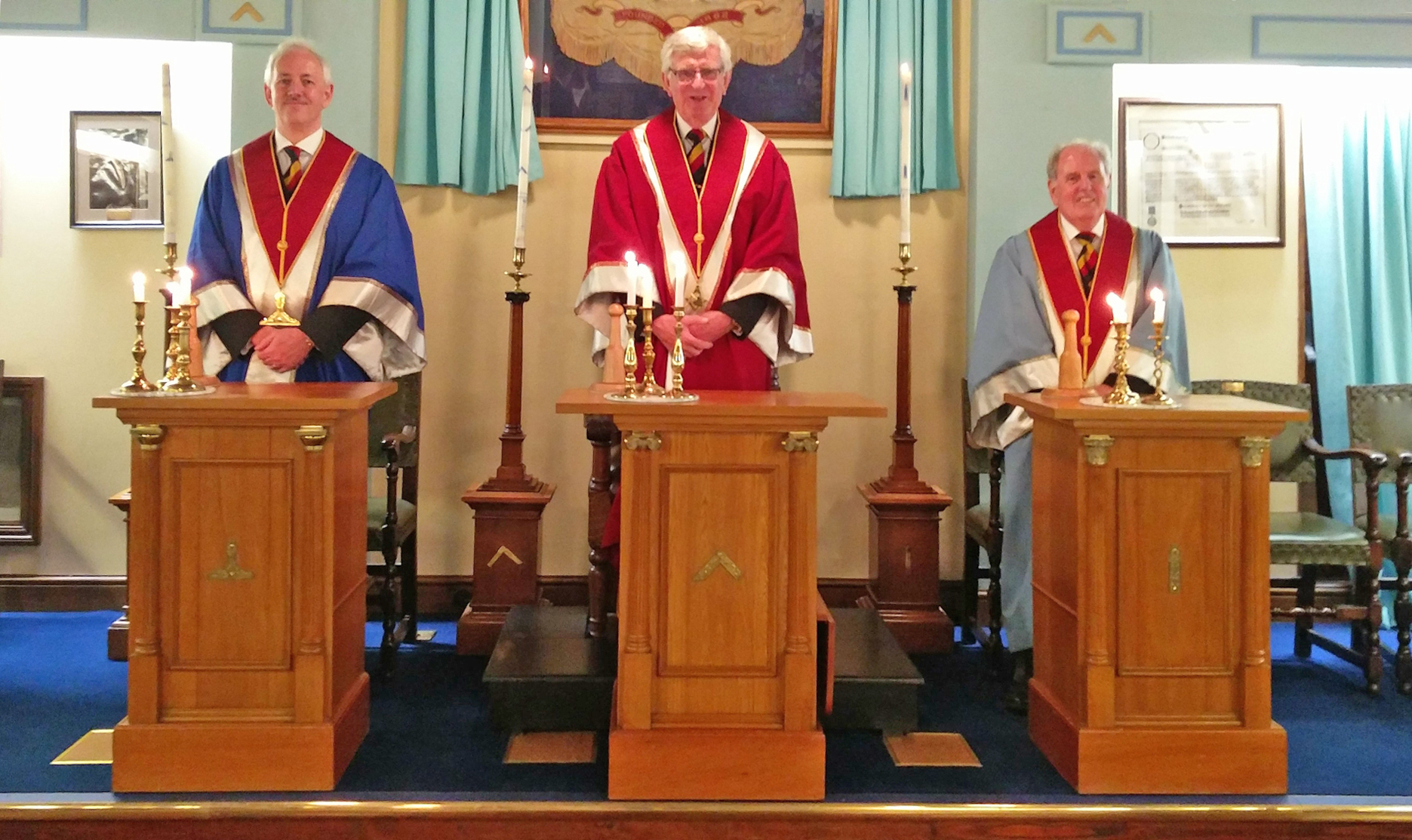 Oxford Council Installation 26th October 2019.
The Council was honoured with an official District Visit to mark the installation of Ill Comp James Hildtich, the Provincial Grand Master of the Craft and Grand Superintendent of the Royal Arch in Oxfordshire, as TIM.